January 2021 Team Players of the Month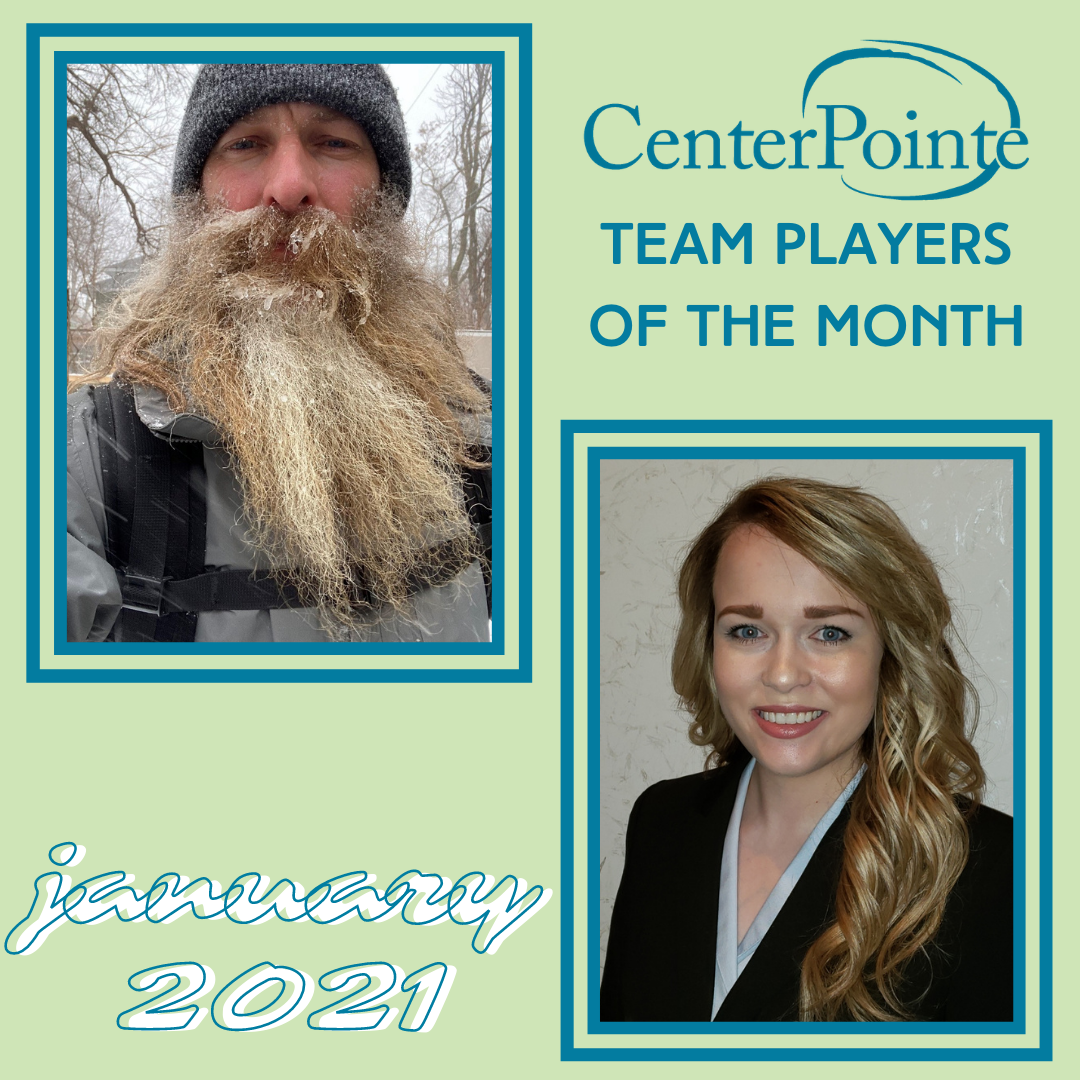 This has been one hectic year for a lot of us and especially for Matt, who filled in to a new supervisory role, continued working during the pandemic in person, spearheaded an emergency housing crisis for the community, and led others at CenterPointe and in the community with the COVID prevention response. Matt grew tremendously this year and not only learned new leadership skills but practiced implementing these skills and modeling them to others. Matt showed incredible patience, how to pick his battles, reasonability, consistency, and responsibility among many others things. He did all while learning a new role and continuing his previous role, taking on the situation at Oasis Hotel head first and doing everything in his power to support those people to avoid homelessness and find new homes. (This included approximately 75 people and families that he assisted/supervised.) CenterPointe was also thrown into taking on the COVID prevention response funds, and Matt person stepped up and led others at CenterPointe and other agencies by learning the 'ins and outs' of the process and then teaching and implementing them with individuals needing financial support because they lost income due to COVID. This entire community should truly be grateful for having such a passionate and resilient leader who advocates for some of the most vulnerable populations and has done so for many years. It is our hope that he will stick around and continue his efforts for many more years to come. Congratulations to Matt Martinosky on being recognized as Team Player of the Month!
Tylore stepped up and become a vital member of our team. She is always willing to learn and help anyone who is in need. Her enthusiastic approach brings an exciting and positive energy to everything she does. She is dedicated to overcome any obstacles that would prevent her from executing our mission with a smile. She is dedicated to the individuals we serve getting better, sooner, for longer! And - she is humble. We are so grateful to have her as a member of our team. Congratulations to Tylore Gross on being named Team Player of the Month!