March Team Players of the Month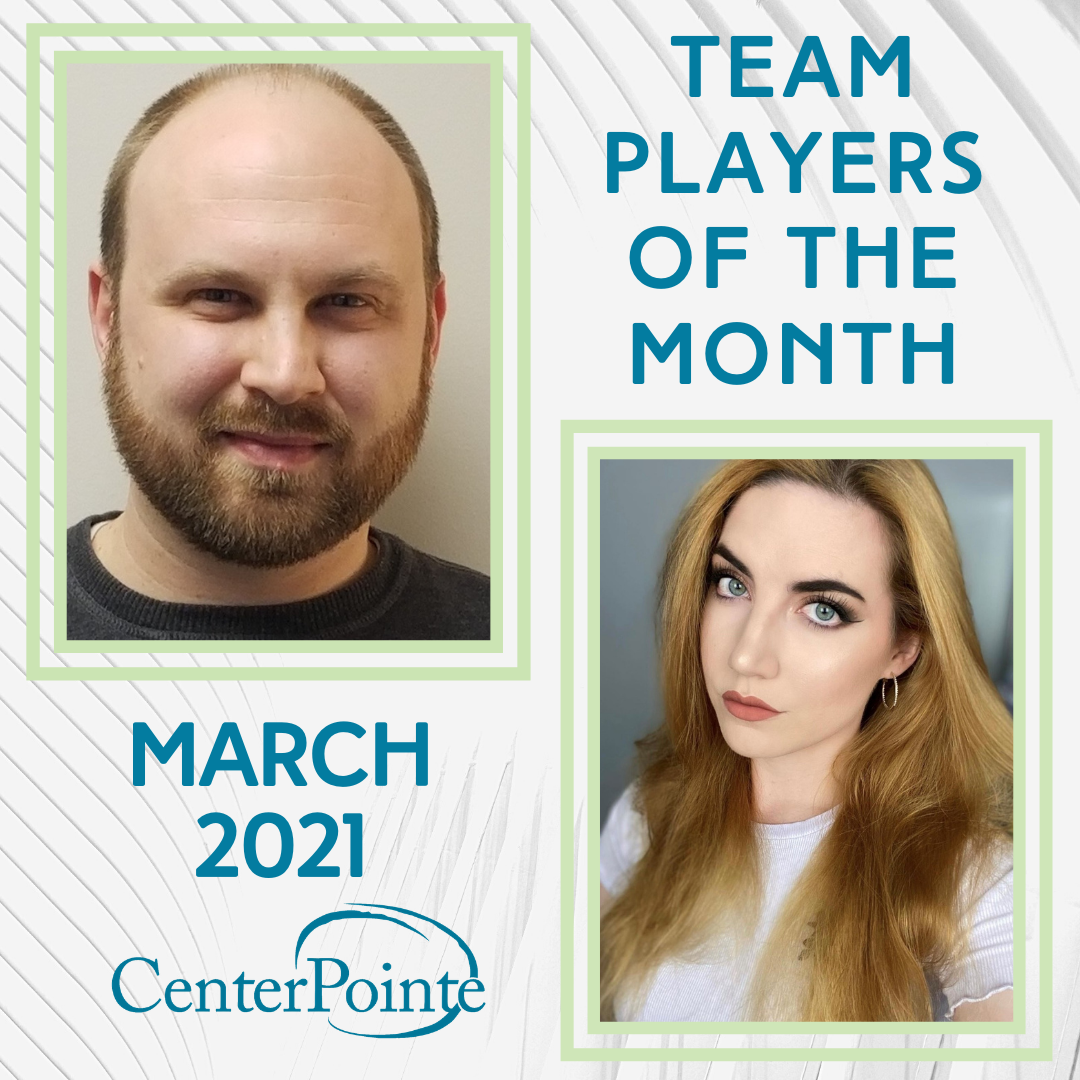 Over the last year, Rachelle has worn many different hats while launching a brand new program AND figuring out everyone's roles.  She has worked hard to fill the DBT Intensive Outpatient Program with teens in order to keep it running in the midst of a global pandemic and slow winter months. She has taken on facilitating the DBT Parent Group on a weekly basis along with the role of being extra support for the parents while we look to fill the Youth and Family Peer Support position. She is continuously looking for ways to expand her knowledge, and if she doesn't know the answer, she is asking the people who do or researching it to find the answers.  She has been flexible and willing to help cover the front desk at E street when we are short-staffed. She has continued to share her wealth of knowledge as a previous Care Manager with the families, individuals and coworkers at CenterPointe. We could not ask for a better Program Assistant, and we are all so grateful for the amazing work she does. Congratulations to Rachelle Brouillard on being recognized as Team Player of the Month! 
John continuously strives for improvement. He is seeks out feedback from staff and individuals in service to help him to provide the best services possible. His easy demeanor and willingness to jump in at any time helps our unit flow. He has been nomadic since construction on our 300 "pod," but has used it as an opportunity to help where he can and has been flexible. He is truly a team player and is an asset to our Campus team. Congratulations John Vankat on being named Team Player of the Month!