Success Story: How a Life Changed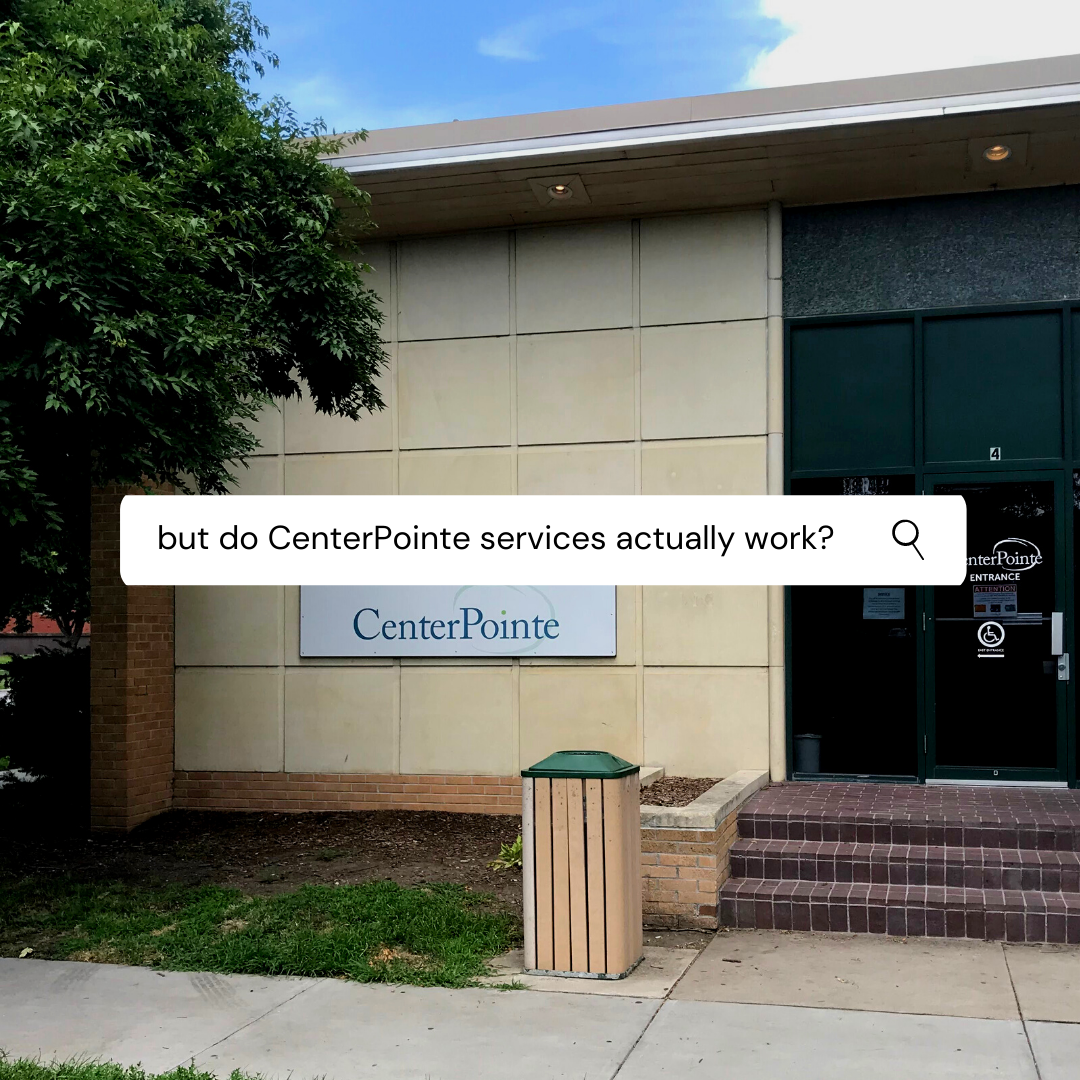 It was a year like no other. The Great Pandemic of 2020? Yes, there was that. However, that was only a minor occurrence compared to the other events which took place in our household during 2020. 
        My mother died in April. She succumbed to a devastating form of dementia caused by a pathogen, actually more of an infectious protein, called a prion. A prion is much more frightening than Covid-19. Infection with a prion leads to only one possible outcome. There is no treatment, only time spent desperately and chaotically trying to keep up with the changing functional impairments occurring daily until finally, so little is left of the frontal lobe of the brain that one stops functioning completely.  My mother was able to read one day and not the next, knew how to find the bathroom in her own house one day and not the next, recognized me as her daughter one day and not the next. It was a mere four months from the time we realized something was wrong because she started having trouble finding her way home from church in December until the day she passed away. I will not go into the details of watching a smart, capable, matriarch wither away before my very eyes or what it felt like the day she grabbed me by the shoulders, looked desperately into my eyes like she was trying to escape herself and said, "I love you," knowing it may be the last time she could say it cogently, being fully aware what was happening to her. Those details are for another writing. This piece is about my daughter Kayla (names have been changed to protect the privacy of the individuals), her difficulties as a result of her grandmothers ordeal, and the brilliant and compassionate people who helped us pick up the pieces and reassemble them into a purposeful and meaning driven life together. 
        Kayla and her grandmother were best friends. They were inseparable, spending time together daily from the moment Kayla was born. Her grandmother lived across the street and was mere steps away at any time for the entirety of Kayla's life. They ran errands together, cooked together, laughed together, played together. Every day. They were one another's support person. 
        Given their history, I found it odd that when her grandmother became ill and was fading so quickly, Kayla appeared fairly unaffected. Even after her death, Kayla was sad, certainly, but not devastated. She seemed rather matter of fact about it and accepting of her fate. We all attempted to move forward after the horrific spectacle which was her grandmother's demise. Her departure from this world was turbulent. Indeed, the day she died, in the moment of her passing, there was a storm the likes of which I cannot recount. The wind howled all day as rain fell sideways. The next morning, I was outdoors cleaning up literal debris while metaphorically and subconsciously finding it prudent to simultaneously clean away the mental debris and clear a path forward after her death. Unfortunately, it wasn't that easy. 
        Kayla increasingly withdrew to her room. She became less and less connected with reality and increasingly anxious. She was and more and more fixated on the idea of death, absolutely terrified that her own death was imminent. She stopped sleeping, pacing throughout the house all hours of the night. Then I stopped sleeping, staying up with her to try and ease her fears, lying next to her to calm her to sleep, only to doze off myself and wake to find her pacing again. I began to get fearful for what she might do. Finally, it became blatantly obvious that she needed more help than I could offer. Kayla and I visited the emergency room five times before she was finally admitted to the mental health unit as an inpatient…twice. She endured two stays each about a week and a half in length. We suffered through over a month of trying different medications, some of which turned her into someone unrecognizable to me. I would go visit only to find her shuffling along the hall, stopping to stare at me vacantly, as though she recognized me from some distant place, but couldn't remember or verbalize it. It absolutely obliterated me as a mother to see my child in this condition. And yet, I knew it was a necessary evil in order to find my way back to someone I recognized and who in turn, recognized me. 
        After having endured the two stays as an inpatient, Kayla went through a partial care program. It was a rocky path, but a place where she finally got a diagnosis after her psychotic break and found stability on medication that seemed right for her.  The people in the program were extremely understanding and helpful. I got insightful advice I will never forget from a nurse named Rob. He said to me one day during one of our many phone conversations about Kayla, "I know it's been a tough go, but always remember, personal growth never happens on a sunny day." I will never forget that. At our house, we had not seen the sun in some time. 
        While it was nice to see Kayla making small and steady improvements, I was terrified what would happen when she completed the partial care program. It was a steady stream of support for her that would soon disappear. A weekly therapy appointment could not replace the care she had been receiving there. Finally, the social worker at the partial care program recommended the CenterPointe Youth DBT IOP. At the time, I was just grateful to have a plan and a potential program for Kayla to connect with. She sent Kayla's information to CenterPointe, and I prayed they would accept her. 
        As it turned out, it was EXACTLY what Kayla and I needed. Notice, I said, "Kayla and I." From the moment I called Rachelle at CenterPointe, I felt accepted and no longer alone. She took great care in completing the intake for Kayla and soon we were attending the groups and therapy. It was extremely refreshing to be considered a part of, and even integral to, her recovery. Not any time prior to the CenterPointe Youth DBT IOP program had anyone else in the family, who had been witness to the trauma and terror which was Kayla's life, been invited to be a part of her healing. It had always seemed counterintuitive to me that there were no family therapy sessions during either her inpatient or partial care stays. 
        My fears of Kayla being once again secluded at home untethered to a professional support system faded as I witnessed her engaging in the groups. Having at first been hesitant, I began to look forward to the Wednesday peer support group for parents. It was the perfect space to safely articulate not only concerns about my child, but any difficulties I was facing not only as a parent, but as a person. There was no judgement. I found myself opening up to complete strangers about my own mental health journey and then began to connect it to the larger picture of which Kayla was part. We learned the same skills our children were working on each week and I found them extremely helpful. Soon, my anxiety was fading, and I had skills to improve my own mental health. It was phenomenal and life changing and cathartic and became an integral part of our journey towards healing not only from Kayla's crisis, but from my mother's death. 
        DBT was exactly what Kayla needed, as was the intensity of the program. I was so proud of her progress, and so was the team at CenterPointe. They sent feedback in the actual mail on delicately appointed stationary encouraging us both and congratulating Kayla on her progress, group participation and leadership. They wouldn't have needed to take the time to do that, but they did. I was so impressed with the level of engagement from both the CenterPointe team and from Kayla. I cannot state enough how thoughtful, helpful and available the Youth & Family Team were (are). It was made clear that if we needed anything, they were accessible for assistance at any time. It is the kind of knowledgeable support which comes from a team who thoroughly understands their clientele. It is obvious that because of their own life experiences, each of these individuals offers a perspective and expertise unique unto themselves and this program. Kayla expressed to me how each of the people on the CenterPointe team were inspiring to her due to the fact they are adults who model and employ the very skills they teach. This makes her confident that she is capable of functioning and coping using the same skills not only now, but also in the future because her mentors are living examples that it is indeed possible. 
        Our time in the CenterPointe Youth DBT IOP bordered on magical. It opened dialogue between my daughter and I that was so needed, yet would never have taken place otherwise. It was something I will never, ever forget, helpful in ways I couldn't have imagined, and will continue to be useful for both Kayla and I for many years to come. It was the catalyst to what I consider a full recovery for Kayla. Yes, there were many other helpers for us along the way and to them we are eternally grateful, but the folks at CenterPointe brought an exceptional perspective to their work which resonated with us. Even as I type this, I am fully aware a journey like ours is never complete, and that we may very well find ourselves once again in need of mental health assistance. And if that happens, I will not hesitate to reach out to CenterPointe's Youth & Family Team. And I know they will have kind and insightful words and will point us in the right direction for the help we may need. That is reassurance. That is support. That is the kind of devotion which comes from people who deeply care about people. That is the Centerpointe Youth DBT IOP.  Invaluable. 
- Story written and provided by Kayla's mother 
        I came to CenterPointe after being hospitalized. There was a lot of buzz going on in my head, and I was really struggling with day-to-day functioning. Coming home from the hospital, even with the partial programs provided, seemed daunting. Having a supportive network of peers and staff to meet with so often, when coming out of such a vulnerable place, was exactly what I needed in order to adjust back into my surroundings. Being alone at the time would surely have only made things worse. The skills I learned during my time in the group continue to help me see things through a different lens and give me new options on how to approach my mental health. I am so grateful for the time I spent going over these skills and for the people who I met along the way. This program is a beacon of hope, effectively helping when one's outlook is bleak.  
- Kayla, Youth & Family Program Participant