April 2021 Team Players of the Month!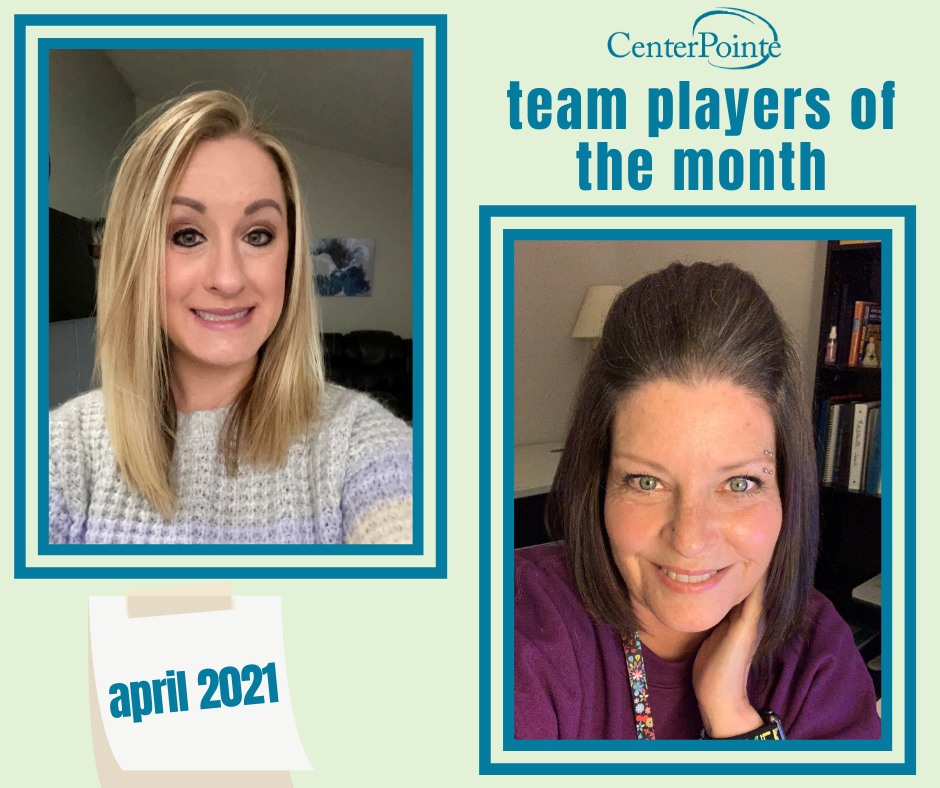 Over the last 9 months, Amber has demonstrated great leadership skills and a commitment to the people we serve and to her fellow team members, all while maintaining an infectiously positive attitude and a calm demeanor. Despite joining the team in the middle of a pandemic and learning a new role, this employee has been able to develop and grow the mobile Crisis Response Team and continues to lead us into even MORE exciting opportunities that utilize the team's talents to help members in the community who are in crisis. 
Congratulations to Amber Dirks on being named Team Player of the Month!
This past month, Lisa has been involved in challenging situations, especially in the evening, where she has not only supported our individuals on COR but has also been extremely patient with (and supportive of) unit staff taking the time to offer guidance and encouragement to newer staff. She consistently goes beyond expectations. 
Congratulations to Lisa Oliverius on being named Team Player of the Month!