June Team Players of the Month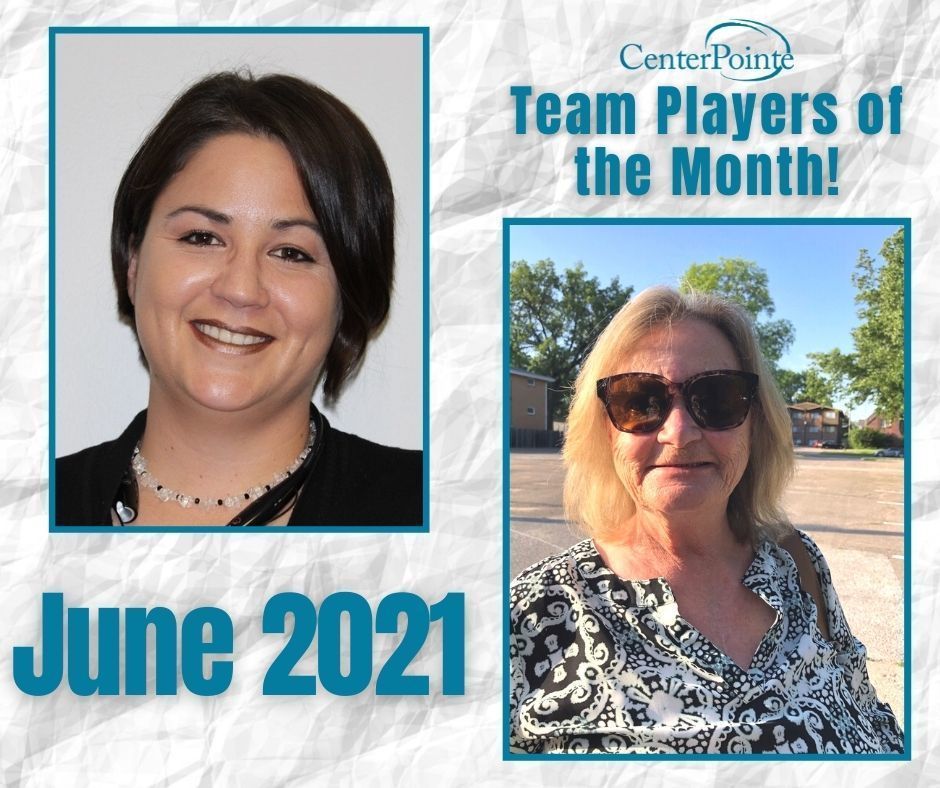 After joining our Outpatient team, Frieda immediately made a name for herself as being down-to-earth and being able to connect well with the individuals we serve. She has stuck out as someone who is always willing to give great and sometimes tough feedback in our CarePointe meetings. During these meetings, she perfectly displays what a therapist's role should look like and has even offered extra support and conversation on individuals that needed more case-covering time. She views these times as opportunities to collaborate and work as a team which is much appreciated by all. There have also been instances where she spent extra time with people in crisis and, if needed, Frieda will easily break down complicated therapeutic techniques into very usable tools regarding boundaries for staff or our individuals. She shows great courage by stepping up and holding people accountable and having the tough, uncomfortable conversations.  
Frieda has gone above and beyond on several occasions since she began working at outpatient. She has gone into the field with care managers during crisis with mutual individuals in service, she follows up with them whenever she gets a chance to despite their hectic schedule, and she gives amazing feedback and guidance to everyone they work alongside. Her passion for helping the people we serve is exhibited emphatically every single day through her interactions with staff and individuals in service. This nomination and award is LONG overdue. Frieda, you are an absolute ray of sunshine at the outpatient office and we are always happy to see your bright smile in the hallways and over zoom. 
Congratulations to Frieda Brazeal for being named Team Player of the Month! 
This employee has gone above and beyond with organizing all the nursing items for Campus. Ivette has worked with all programs of CenterPointe to make this happen. She has been amazing in helping to get new workflows and really set us up as much as she could for success!
 Congratulations to Ivette Hennessey on being named Team Player of the Month!