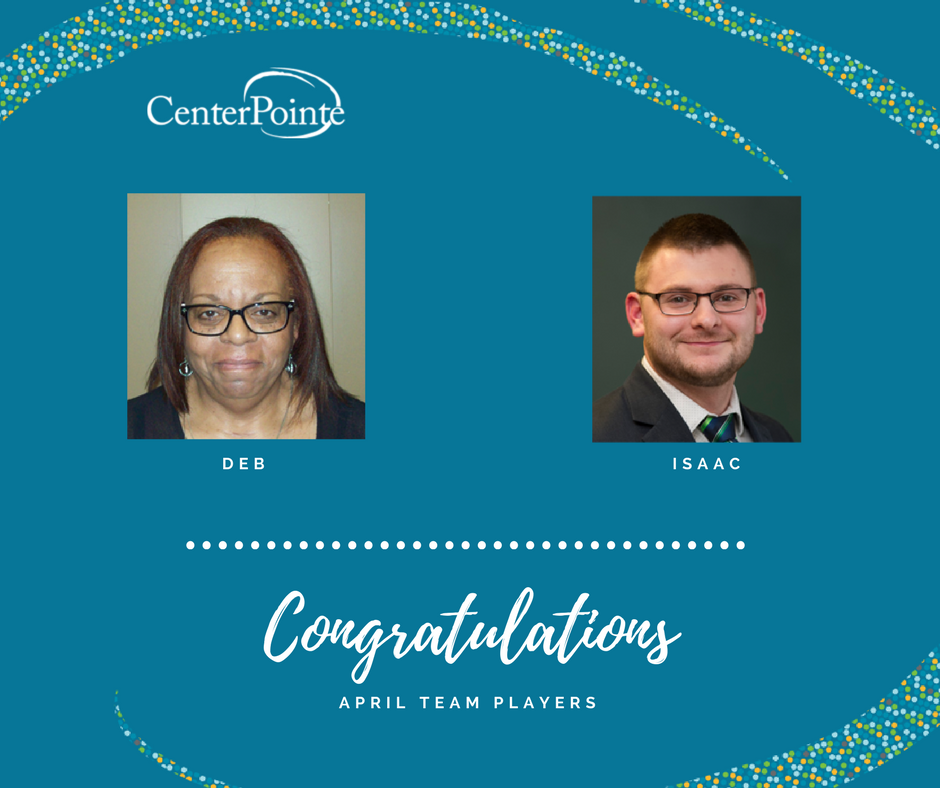 Congratulations to Isaac and Deb for being recognized as Team Players of the Month!
Every month we like to recognize outstanding employees from our Lincoln and Omaha locations. Nominations are submitted by other employees describing why this person should be recognized. Here are the winning nominations submitted for this month's team players:
Isaac:
Ever since he started with CenterPointe he has hit the ground running. He takes the time to listen to issues or concerns staff have and has terrific ideas and solutions to present. He has been a driving force in the CQI teams, and I appreciate his oversight and ability to keep us all "working on the same pig".
Congratulations Isaac for being recognized as Team Player of the Month!
Deb:
This month's Team Player continues to set a positive example for her co-workers and the people in our program. She has shown her strength and resilience over this last year as she moved through multiple roles on the unit. She is always positive and willing to reach out to new staff member by showing them the ropes and also providing with her expertise in the field. She is a stand out employee that is consistently willing to go above a beyond to make the individuals in service feel safe and welcomed into our program. She is now setting the stage for a new team of co-workers by providing solid leadership. She is a valued member of the COR team that continues to bring her joy, laughter and inspiration to all of us.
Congratulations, Deb for being recognized as this month's Team Player!