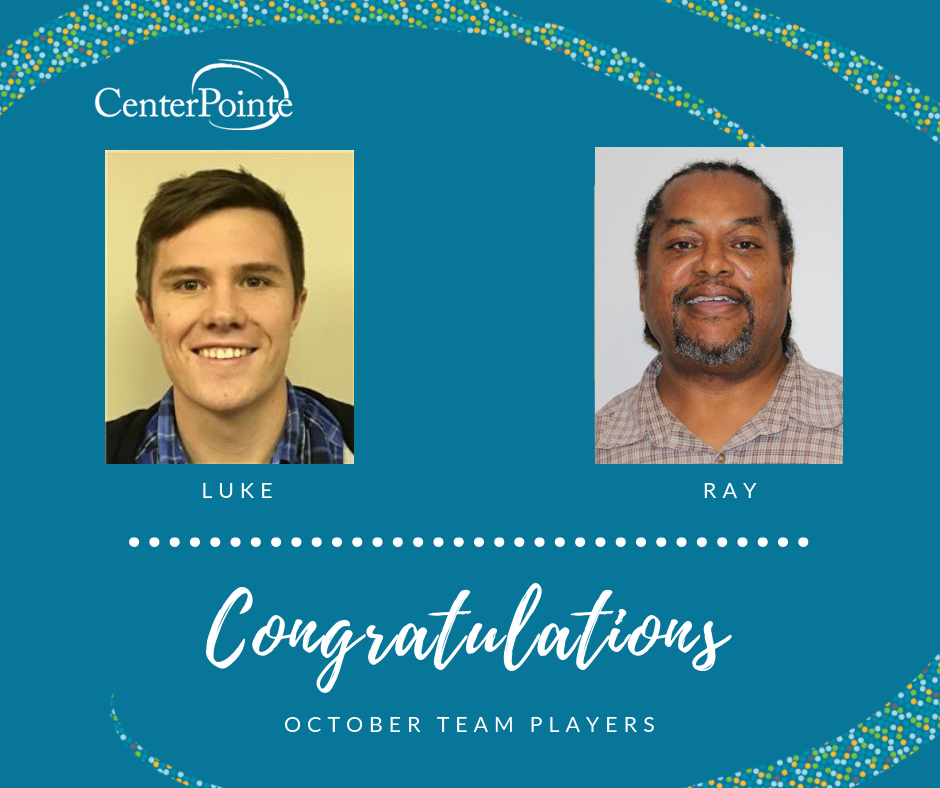 Congratulations to Luke and Ray for being recognized as Team Players of the Month!
Every month we like to recognize outstanding employees from our Lincoln and Omaha locations. Nominations are submitted by other employees describing why this person should be recognized. Here are the winning nominations submitted for this month's team players:
Luke:
This employee is phenomenal. He is always extremely busy. He packs as much into his day as he possibly can in order to serve his consumers in every way he can. He quietly goes about his busy day, and most of us are not aware of the many things he does.He is never one to toot his own horn.
He has volunteered to take on interns and helped to train staff. He is always willing to help out his team. He does a great job with networking in the community.
I'm always so impressed with how patient and kind he is with consumers. He has a very challenging caseload with constant stressful situations. Yet, he always maintains a clam, reassuring presence and he never, ever looks stressed. He is someone who truly listens to consumers and he doesn't feel the need to do all of the talking. He exemplifies everything I would want in a care manager if I were a consumer at CenterPointe.
One of his young consumers once said to him, "Sometimes I wonder if you're real... or if you're a Disney prince." I feel the same way!
Congratulations, Luke for being recognized for Team Player of the Month!
Ray:
During the month of September, this staff member has helped his team and all of Campus for Hope to adjust to menu changes without incident or complaint. He's implemented direct changes in kitchen functioning and protocols in a seamless fashion.
He takes on the initiative to serve the various and special requests of close to 100 consumers and staff daily. He has effectively downsized cost while maintaining a robust presentation of food. 
Additionally, he can be counted on to assist and consult with the supply ordering process to help cut cost. He routinely comes in under his monthly budget. He is a CenterPointe asset and a gem of an employee. 
Congratulations, Ray for bring recognized for Team Player of the Month!