March Employee Appreciation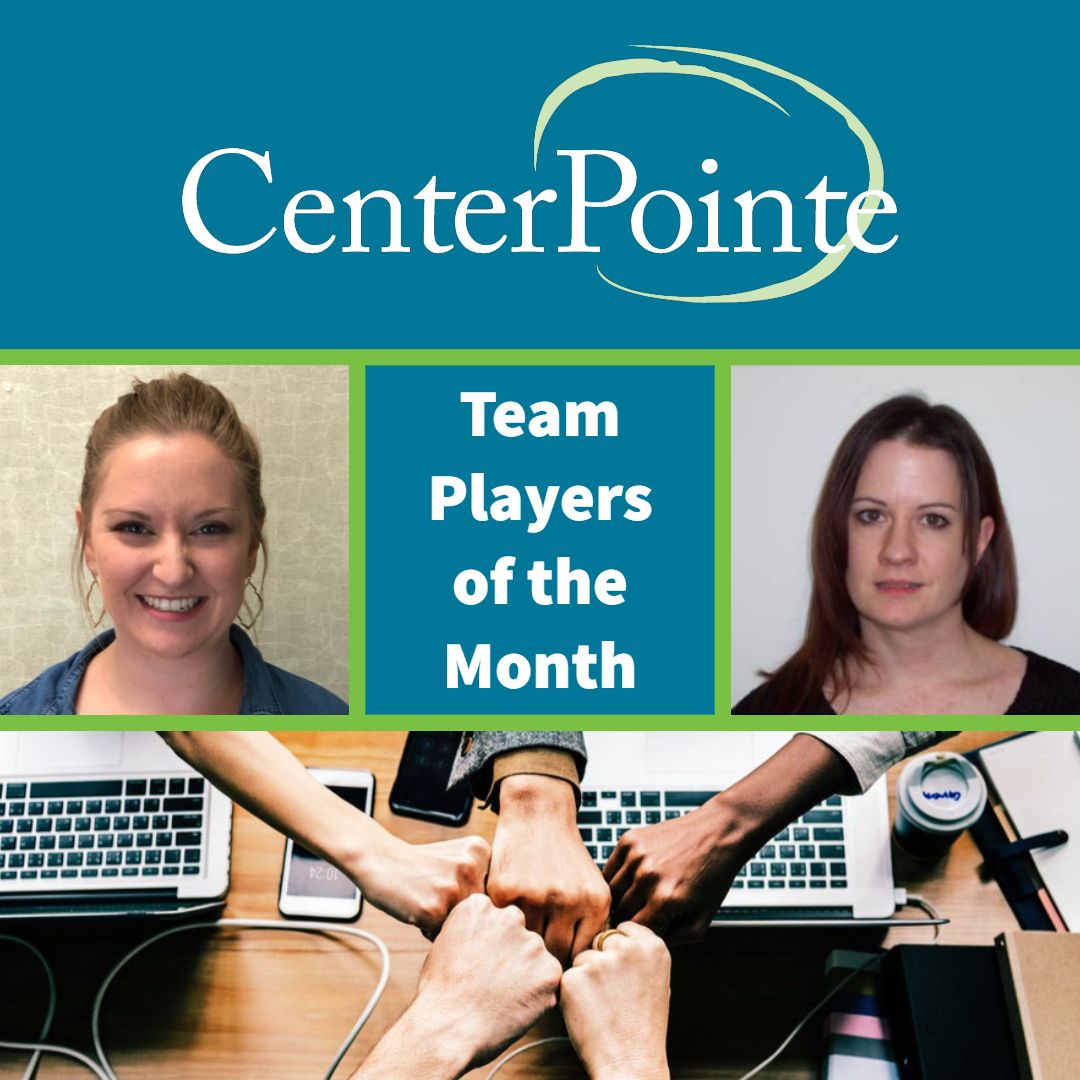 Congratulations to Leslie and Maddie for being recognized as Team Players of the Month!
Leslie:
This person has been the best supervisor I have ever had. I have never worked for someone who has been able to balance the need to be both structured in order to accomplish all of the tedious tasks that come with being compliant with HUD and Care Management regulations and flexible in that she will drop everything to help out a fellow staff member or any person that comes through the door. She will never ask staff to do something that she, herself, would not do. It is abundantly clear that she places a high value in her staff's needs, which is evident in some of the lowest turnover that I have seen since working at CenterPointe. She not only advocates for people she supervises, but she is constantly problem solving complex consumer issues to maximize the well-being of our people and the community as a whole.
Maddie:
Maddie has taken on the role as shift lead on STR with grace. Maddie has an excellent handle on how to work across units, she is willing to work with the other unit to ensure individuals' needs are met and staff is supported. She encourages her team to take care of themselves and helps to support them when the day to day job gets tough. She has been able to identify individuals' needs and advocate for them to support the individuals we serve. Maddie's strong communications skills and upbeat attitude are an asset to the Campus. Maddie also consistently remains solution-focused and is helpful in managing the Campus when the leadership team is not present. She is always willing to jump in and help out where needed and has taken on her lead position with grace.