April Employee Appreciation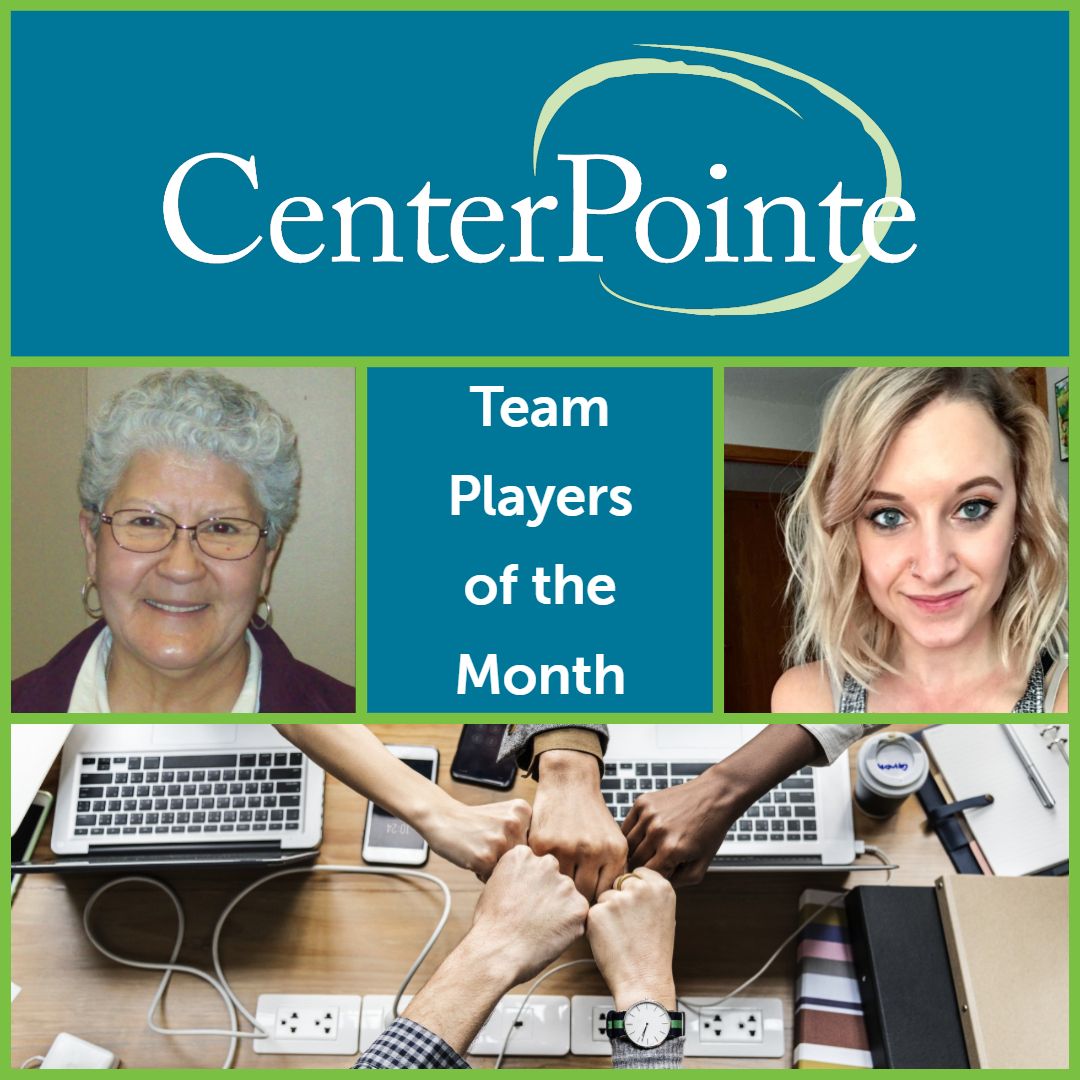 Congratulations to Melissa Wadzinski and Angie Romero for being recognized as Team Players of the Month!  
Melissa Wadzinski:
Since joining CenterPointe almost two years ago, this employee's job duties have shifted and transformed countless times, and yet she has never missed a step or even flinched when adding another new task to her list.  This employee has an incredible ability to adapt and face new challenges with a smile and a patient, calm demeanor.  And by taking on an ever-growing list of tasks, she has demonstrated an equally-varied skillset.  This employee's dedication and hard work are a tremendous part of the effort needed to keep things running smoothly behind the scenes, and without her consistent, high-quality work, things would be a lot bumpier around here.  In addition to supporting the functions of most departments at CenterPointe, this staff person is also consistently patient, welcoming, and helpful to the consumers and members of the community who call or stop in for help. Congratulations to Melissa Wadzinski fon being named Team Player of the Month!
Angie Romero:
I would like to nominate Angie Romero for Team Player. She frequently volunteers to stay late or come in early to accommodate our transportation needs. She ensures that all of the maintenance and up-keep on all the vehicles is done within the appropriate time frame. She goes above and beyond by hand-washing vehicles, and her record keeping is outstanding. Congratulations to Angie Romero on being named Team Player of the Month!