January Team Players of the Month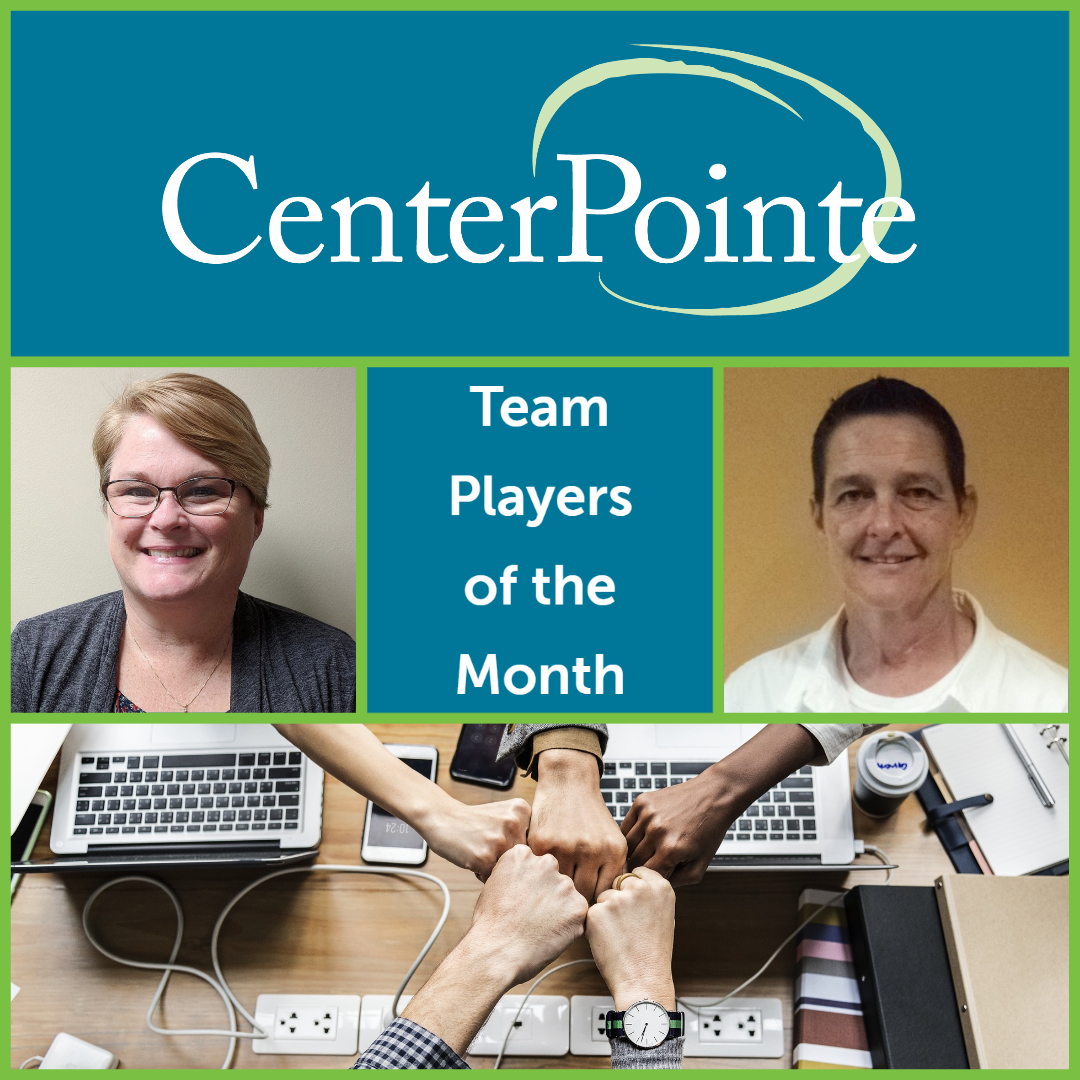 Paige does an outstanding job, going above and beyond individuals coming into services as well as the families inquiring about services. She has been a great asset on the Admissions team, ensuring that all referrals are contacted. The great support all the individuals get from her as soon as they come in is inspiring and gives them strength to start treatment. She is a true team player and it is obvious she has a passion for the work she does! Congratulations, Paige, on being named Team Player of the Month!
Since Pam joined the team, she has consistently gone above and beyond in her work. She is passionate about the work that we do and is a strong advocate for the people we serve. She is never afraid to challenge ideas or try to give new perspective to a situation. She is an amazing therapist, and an amazing co-worker. She is always available to talk and willing to pick up shifts or take part of the workload to help on those hectic days. For all these reasons and more, Pam, is deserving of Team Player of the Month!