February 2020 Team Players of the Month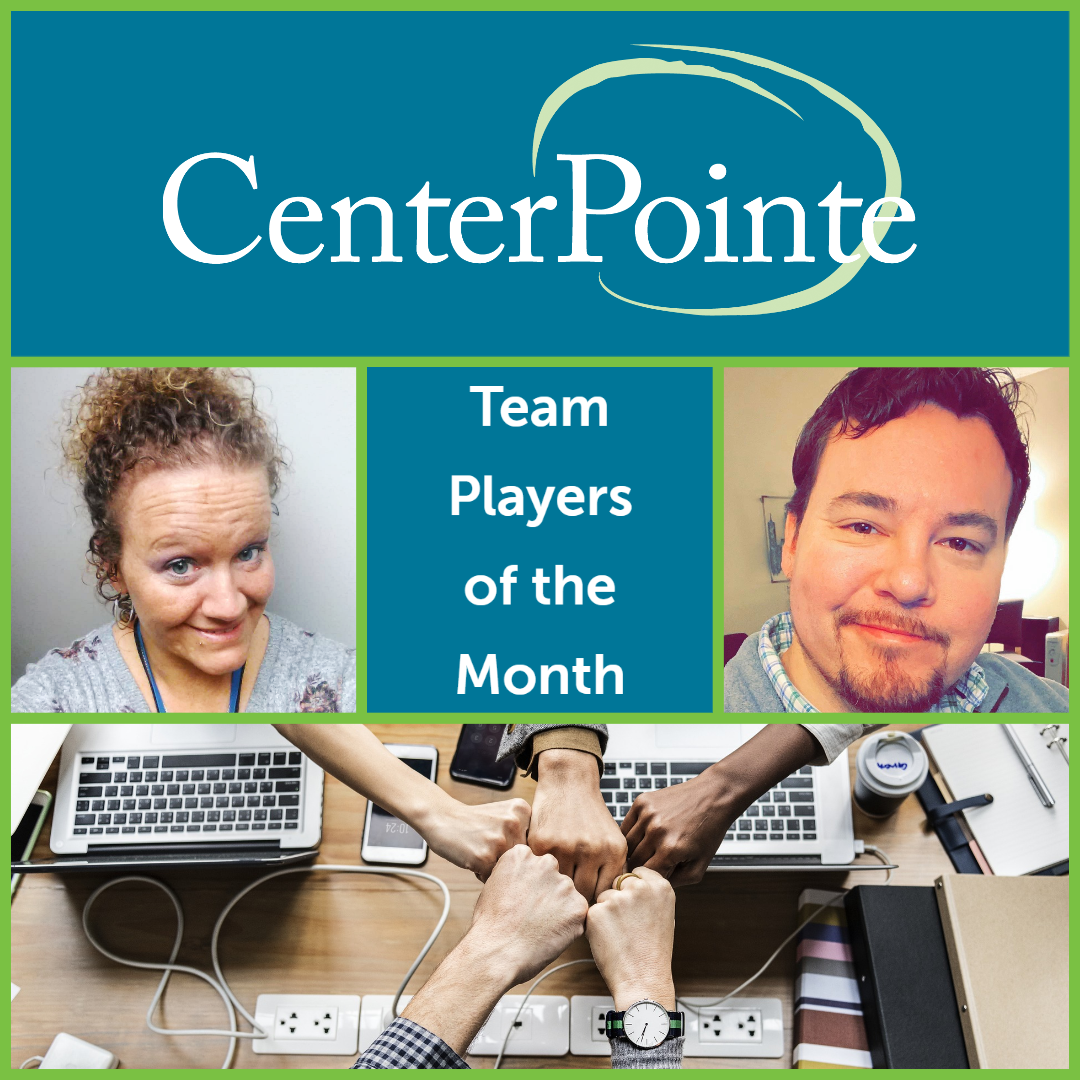 Kurt has revamped and revitalized an entire program, with his warm nature inspiring staff and the individuals in service in his program to completely turn around.  He is always looking for ways to improve and grow his program, and to support the wider efforts within the organization.  This has resulted in unprecedented utilization within his program, and him expanding his role to take on new, exciting ventures within the organization, including becoming a new Health and Safety guru for all of CenterPointe. Congratulations, Kurt Lockard, on being named Team Player of the Month!
Amy is always willing to step in and offer assistance; she frequently asks what she can do to help and follows up with completing all tasks. She has pushed herself to improve and learn as much as she can about the program and to engage in the culture of CenterPointe. She has taken on an active role on the unit and has pushed to understand DBT and how to coach the individuals in service. She is an asset to the team. Congratulations, Amy Keck, on being named Team Player of the Month!