'Indie Lens Pop-Up' Screening Takes Intimate Look at Mental Health Crisis in America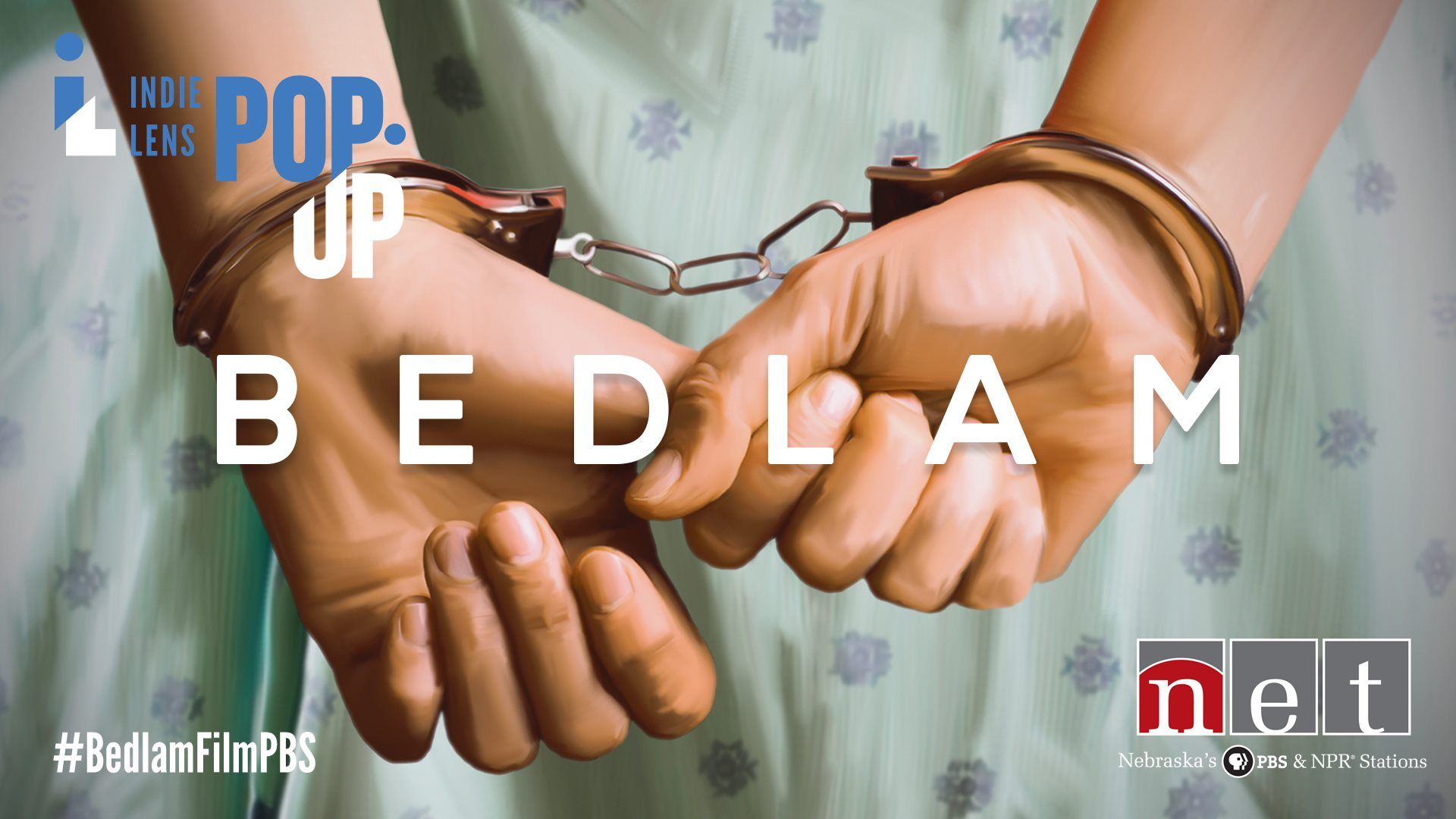 EDITOR'S NOTE: Photos and video previews are available at http://netnebraska.org/news-releases/indie-lens-pop-screening-takes-intimate-look-mental-health-crisis-america. For questions, contact Sandi Karstens at 402-470-6578, skarstens@netNebraska.org.
For Immediate Release
'Indie Lens Pop-Up' Screening Takes Intimate Look at Mental Health Crisis in America
LINCOLN, Neb. (March 5, 2020) – A free community film screening will take viewers inside emergency rooms, jails and homeless camps to examine our national mental health crisis.
"Bedlam" will be screened Friday, March 20 at the Unitarian Church of Lincoln, 6300 A St. The screening will start at 7 p.m. A community discussion will follow.
The film and conversation are part of the free "Indie Lens Pop-Up" series presented by ITVS, "Independent Lens" and NET, Nebraska's PBS & NPR Stations, in partnership with CenterPointe of Lincoln.
In "Bedlam," filmmaker and practicing psychiatrist Ken Rosenberg follows the stories of people grappling with schizophrenia, bipolar disorder and other chronic psychiatric conditions, whose silence and shame often worsen the suffering.
In an effort to get to the bottom of the current mental health crisis in the U.S., Rosenberg chronicles personal, poignant stories of those suffering from mental illness, including his own family, to bring to light this epidemic and possible solutions. Today, one in five adults – over 40 million Americans – live with a mental illness.
"Indie Lens Pop-Up" is the neighborhood screening series that brings people together for community-driven conversations around documentaries from the award-winning PBS series, "Independent Lens" on NET.
This season's films center around the question: "What's your vision for your neighborhood?" As communities experience increased polarization and division, "Indie Lens Pop-Up" events provide a gathering place to watch and discuss "Independent Lens" documentaries at hundreds of events hosted by partners across the nation. Over the past decade, nearly 6,500 "Indie Lens Pop-Up" events have brought together an estimated 370,000 participants to discuss issues that impact local communities.
Films in the 2020 lineup include documentaries that present diverse communities that have come together around complex and challenging issues. Lincoln is among 65 cities in the U.S. showing these films.
The final film of the season, "Recorder: The Marion Stokes Project," will be shown Wednesday, April 15 at 7 p.m. at UNL's College of Journalism and Mass Communications. Marion Stokes recorded television 24 hours a day for 30 years. It started in 1979 with the dawn of the 24-hour news cycle and ended when Marion passed away in 2012. In total, Marion recorded on 70,000 VHS tapes, capturing revolutions, lies, wars, triumphs and catastrophes that tell us who we were and how television has shaped the world of today. The film was directed by Matt Wolf.
For more information, visit netNebraska.org/engage.