May 2020 Team Players of the Month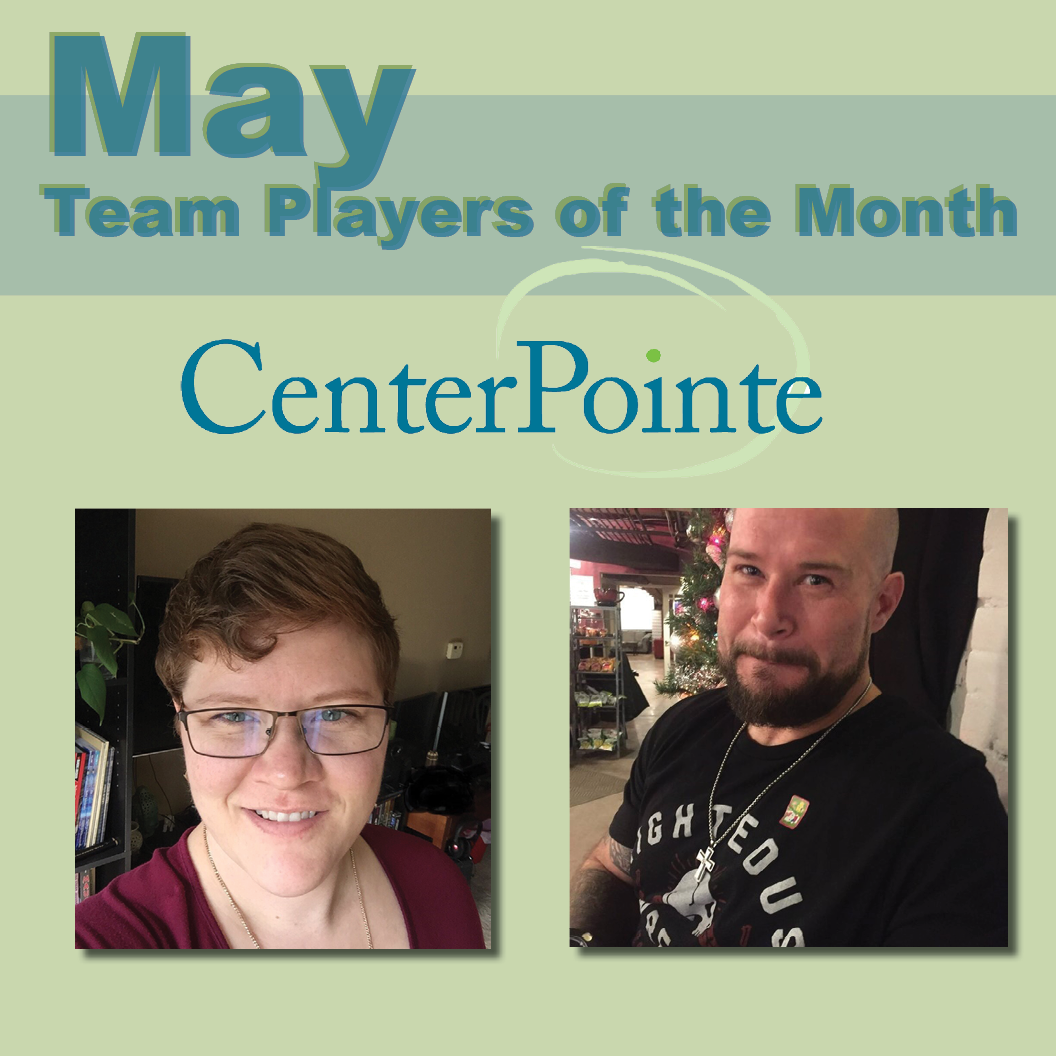 Bethany has dealt with an amazing amount of change over the last two months. She has been the calm in the storm, and as an identified leader within her program, she has held everything together. In many ways, Bethany is the glue that held it all together. And listen to this! Just in the last month, she has dealt with the Program Director taking time off for maternity leave, the Program Nurse resigning suddenly, and having her program go into COVID-19 lockdown. Bethany handled all of this with an amazing amount of grace and cemented herself as a leader within the CenterPointe team. Thank you, Bethany Nelson, for all that you do – and congrats on being named May's Team Player of the Month!
Michael is wonderfully helpful, optimistic, supportive, caring, and kind, and he always puts individuals in service first – all while having a healthy respect for the rules and their importance.  He is willing to go above and beyond. Michael excels at being a willing team player who serves the individuals and advocates for their needs.  He's just the kind of person you want on your team. He's a well-balanced individual with great hobbies and interests and has demonstrated that he can relate well with individuals while also being a caring professional.  Michael can be relied on and holds the individuals he works with accountable and builds them up at the same time. Congratulations to Michael Gunter on being recognized as Team Player of the Month!