June 2020 Team Players of the Month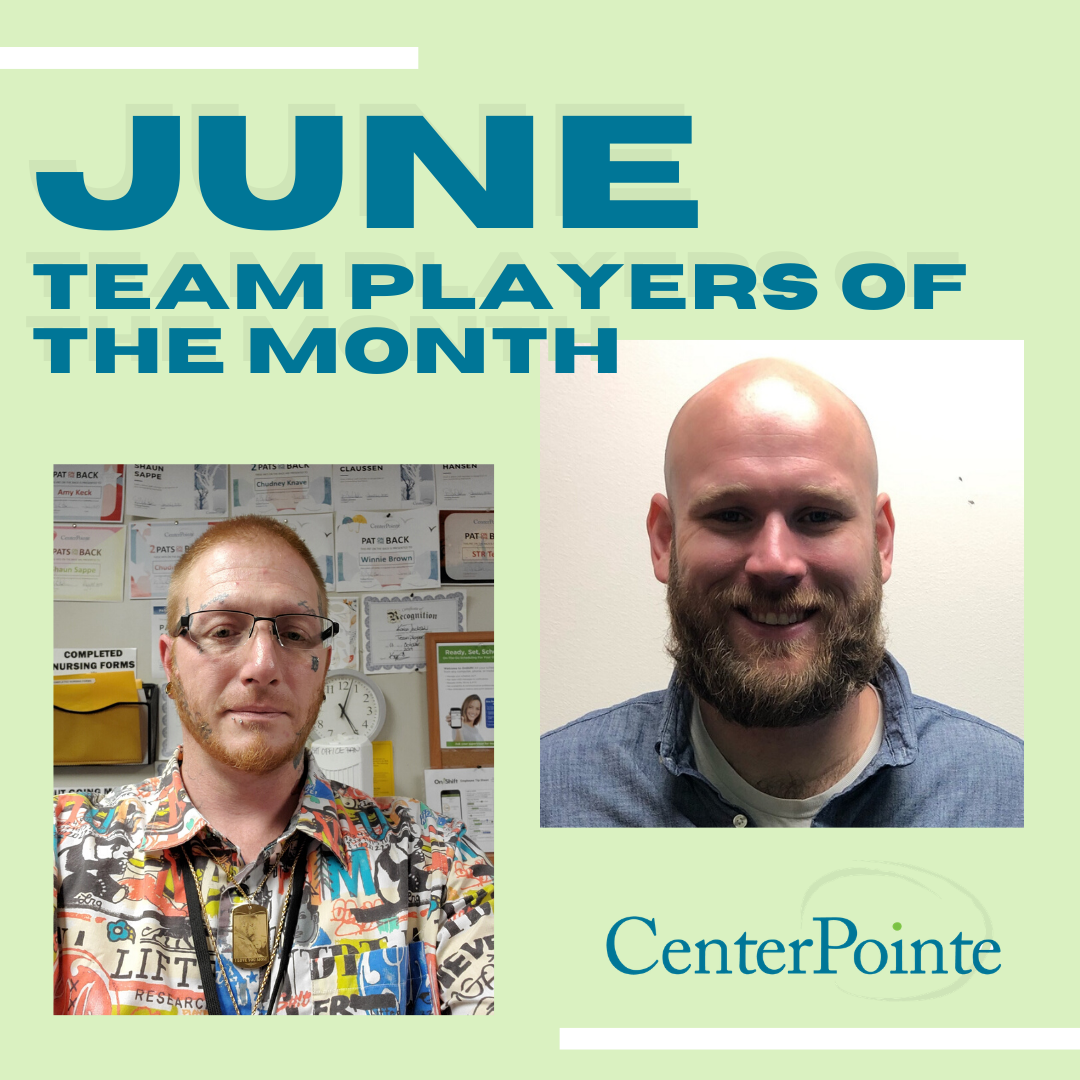 Although this individual has not been a member of the team for long, his presence has already had a significant impact on the team.  He is forward-thinking and constantly striving to find ways to serve our participants more efficiently and ethically while simultaneously working to reduce the work load of his teammates. This employee is always willing to lend a hand, make a phone call, or show up as back-up when needed.  He does all of this and more with a smile and sense of humor.  This employee continues to go above and beyond during this "hybrid" style of working to ensure the participants have what they need, and his coworkers know they can reach out at any time with medical questions.  He is an amazing member of the team and we are so grateful to have him. Congratulations, Lewis Fleisher, on being named Team Player of the Month! 
This individual has been passionate about the individuals we served since the day he stepped foot on Campus. He encourages his peers and is always willing to step up and help out when needed. This individual continues to strive for improvement and is open and willing to hear feedback when needed. Over the last six months he has faced many personal challenges and he has been able to push forward and continue to provide great care. He has recently accepted a new role and has made even more of an effort to reach across campus to help support the coordination of care. He has been active in assisting in training other staff and taking on any challenges that are brought his way. His efforts at Campus are appreciated and his energy for encouraging others in recovery is infectious! Congratulations, Shaun Sappe, on being named Team Player of the Month!