July 2020 Team Players of the Month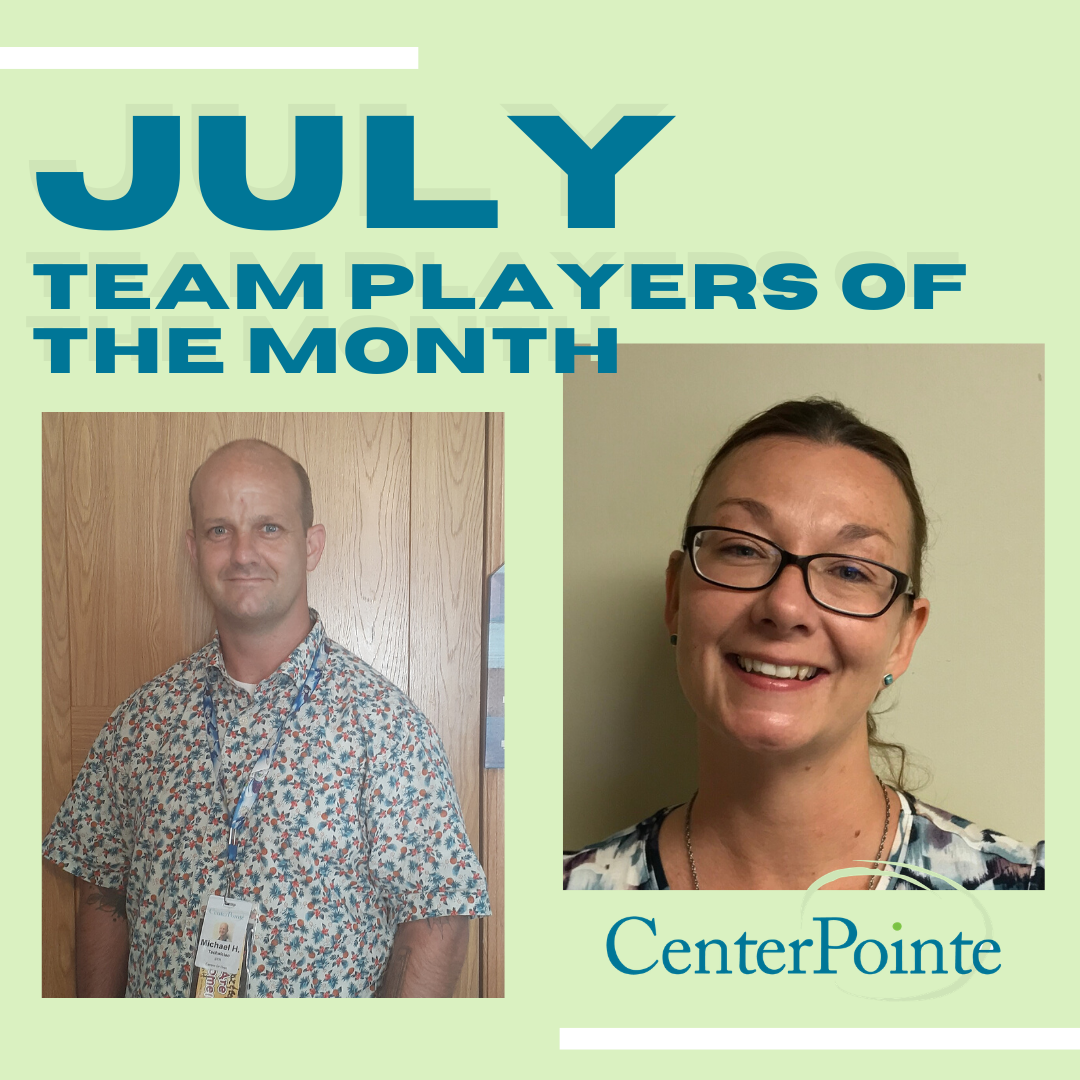 This individual already juggles many duties on a daily basis but voluntarily stepped up to the plate and offered to take on job duties for a program that isn't in the same building they work in and during the midst of a pandemic.  If it were not for this person the individuals in service would not be receiving the medications that they need and things would not be running so smoothly.  On top of everything this person does, they handle it all with a professional and happy attitude. 
For this reason and many more, we're happy to congratulate Shala Williams on being named Team Player of the Month!
This individual is one of the most dedicated, hardworking individuals I've had the pleasure of working with. He is also compassionate, kind, and never misses the opportunity to help others. He's even picked up shifts for other programs within CenterPointe, sacrificing his free time and his entire weekend to do so – even missing the 4th of July (his favorite holiday). His drive comes from within him, and he is not easily discouraged. He is a man of integrity, and he is true to his words. He has a strong knack for getting his hands dirty and learning
For these reasons, we're happy to congratulate Michael Hansen on being named Team Player of the Month!