October Team Players of the Month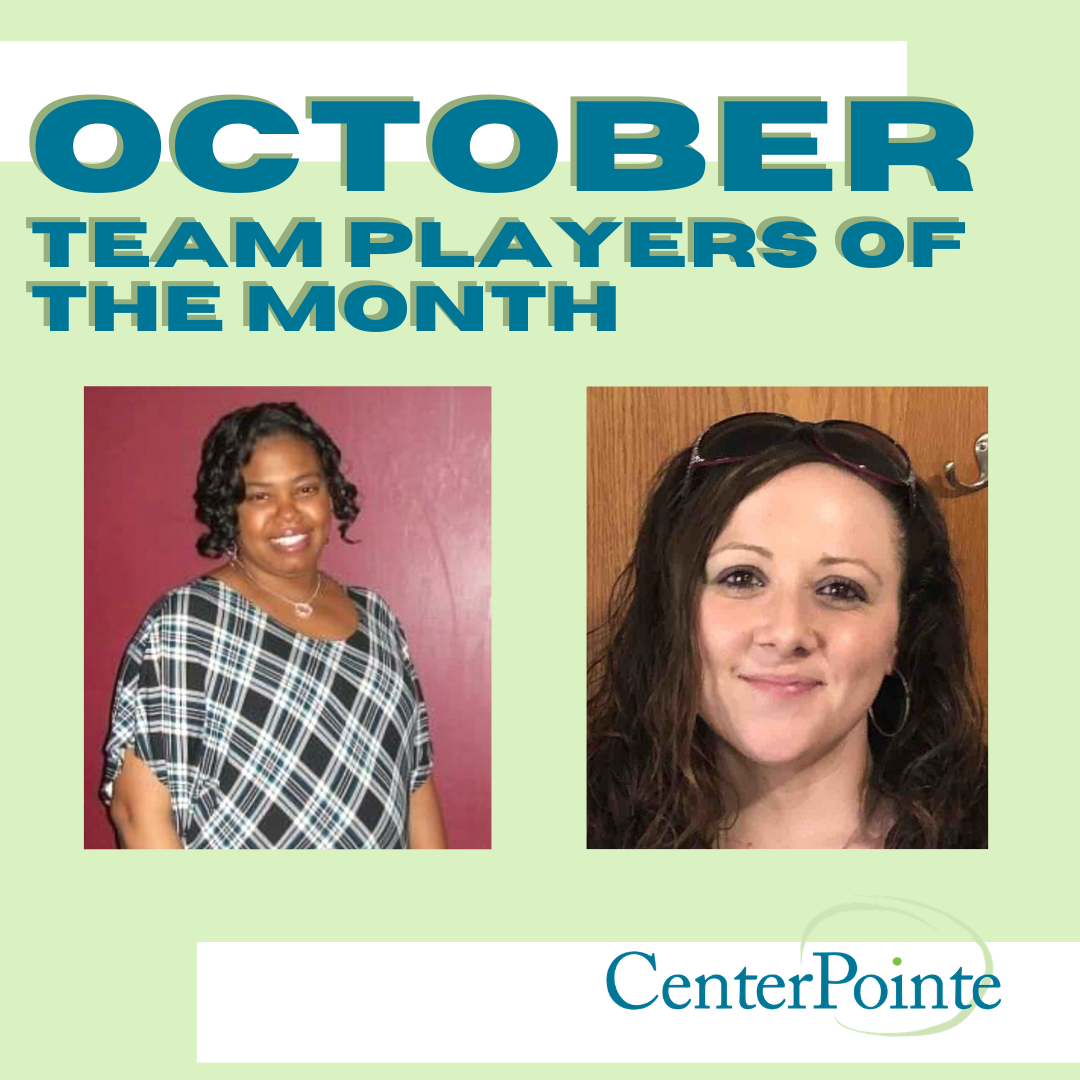 Amanda has been with CenterPointe for about a year, and she's such a valuable part of our team. She was promoted to full time status in March of this year and has done great! She's a self-motived person and always finds something to do. She works really hard in learning the program and really tries to help the individuals in service. She takes extra time to plan productive activities with crafts, and works on thinking outside our normal perspective to give the individuals better ways to improve their lives. She has organized a book donation with Lincoln Public Libraries to get books and things in the program that the participants are interested in. She is working on sending care packages overseas to our active military with the help of our residents. She comes in early every shift and stays late when needed. She works doubles, overnights, weekends, days, evenings – there isn't a day during the week or a shift she hasn't worked. She gets along well with the residents and trains new staff, helping them feel comfortable in learning a new job and duties. She isn't afraid to ask questions and make sure she has the right answers, and always finds a way to work a shift that needs to be covered, picked up, or if she may need to stay late or come in early. She is always willing to help out, no matter what!
Congratulations, Amanda Marion, on being recognized as Team Player of the Month! 
Francine has been key in coordinating all the authorizations for Medicaid Expansion and has made herself available to all therapists to answer all questions and guide who to contact, keeping track of progress made and ensuring all directors and therapist are aware of where we are at in this process. This is on top of her regular duties that help to support all of campus with visitors, drop offs, and intakes. Her responsibilities also have gotten more complicated as we added Midwest Housing compliance paperwork for every individual. She has continued to do all of this without batting an eye, helping Campus function every day!
Congratulations, Francine Felder on being named Team Player of the Month!