November Team Players of the Month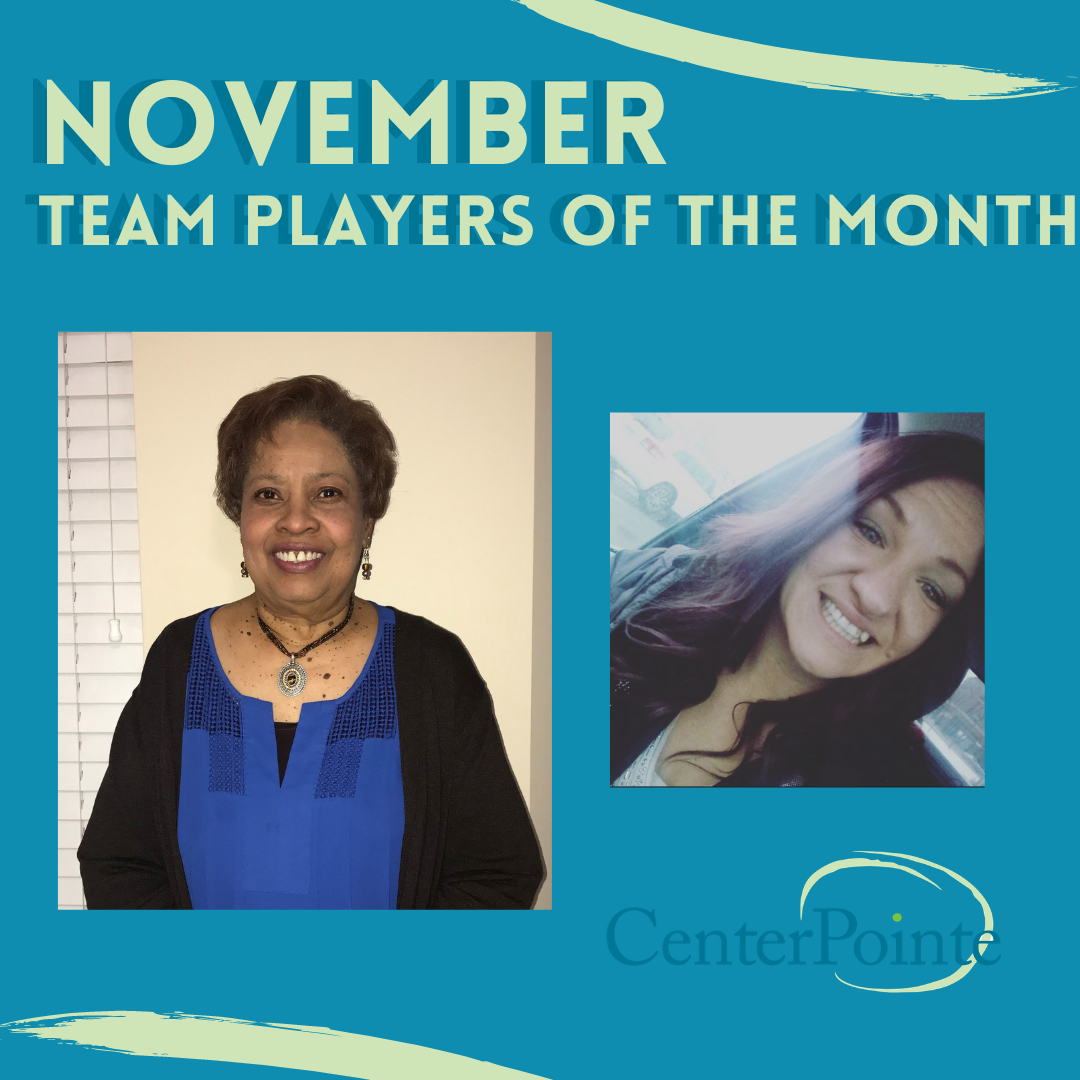 All of us here at CenterPointe that have had the privilege of working with Helen have been immensely impressed by her dedication to the people we serve. As a recent example of this, we had an individual who was struggling to get their medications. Although we had ordered the medications appropriately, a processing issue led to the individual running out of medication, and calling multiple administrative staff members and leaving frantic and panicky voice messages. By the time Helen was asked about what she knew about it, on her day off, she had talked to the nurse involved, talked to the individual in service, talked to the Regional center, and driven out to the Regional Center to get the medications, brought them back to the clinic, notified the individual and the individual had his medications by 2:30 in the afternoon. This dedication to helping the people we serve get better, sooner, for longer is the reason she was recently named the "Medical Director" for the CCBHC, and is what going above and beyond the call of duty looks like. Congratulations, Helen Trotter, on being named Team Player of the Month!  
Dani has pushed herself to grow in her time at CenterPointe's Campus for Hope. She has shown resilience in a time when resilience is most needed. She's ambitious, and that is contagious! She has pushed herself to develop the skills necessary to be a leader on the unit. She has been able to learn and apply the DBT skills with the individuals in service. She is consistent in going above and beyond in every way. Congratulations, Dani Rogers, on being named Team Player of the Month!